TECHNISSIS is the authorized sales and service center in Greece and Cyprus for the following companies:

Á) LEISTER Switzerland, leading manufacturer of hot air tools and automatic machines for welding any kind of thermoplastics, as well as of heaters and blowers for industrial use (drying, preheating, welding, shrinking, etc.).

Â) EXAIR Corporation U.S.A., for high quality compressed air equipment (drying, cleaning, static eliminators, cabinet coolers, spot cooling, etc.).

C) FLOWROX Finland, is known for its reliable industrial solutions for demanding process conditions. With almost 40 years of experience in elastomer technology, Flowrox is the benchmark for heavy duty valves, pumps and systems.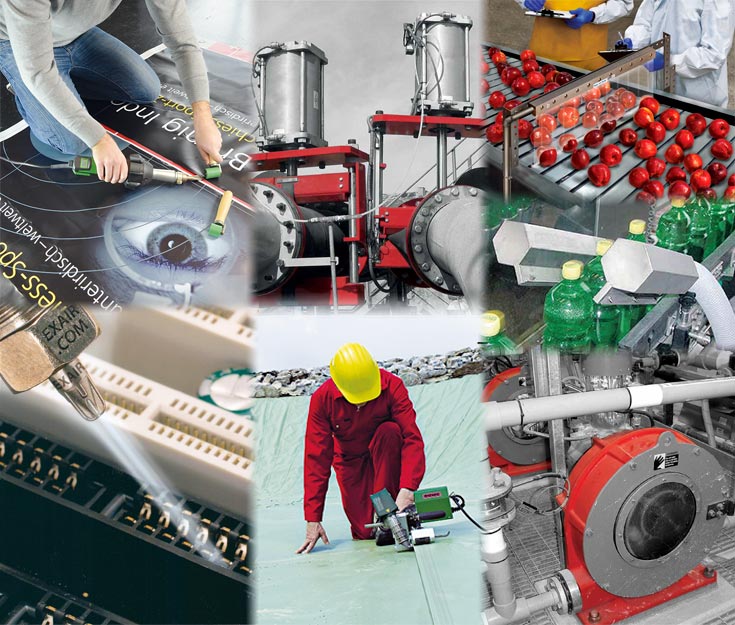 TECHNISSIS
also trades the following:
pipes, fittings, sheets, membranes, welding rods from PP, PE, PVDF, ECTFE, C-PVC, PVC-U, for industrial piping of aggressive media as well as high purity piping from AGRU-Austria.
valves and flow meters PRAHER from PP - PVC - PVDF - CPVC - PE - (ASA-GR) - high purity-PFA.
Valves out of cast iron, steel, inox steel, PTFE & PFA lined for industrial use.
HDPE pipes and fittings for cold-hot water, drainage piping from PPR, PEX-AL-PEX

Finally, undertakes plastic construction / fabrication of plastic tanks, scrubbers, etc, as well as the installation of industrial piping systems for transport, storage or use of chemicals, aggressive media, etc.